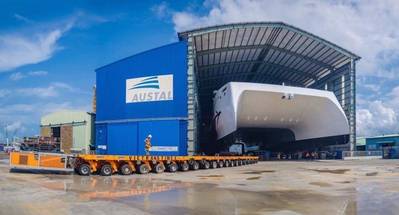 Australia-based shipbuilding group Austal Limited said its Vũng Tàu, Vietnam shipyard launched its first vessel, a 94 -high-speed catamaran for the National Infrastructure Development Company (NIDCo) of Trinidad and Tobago.
The vehicle-passenger ferry, to be known as APT James, is the first vessel to be constructed by Austal Vietnam following the official opening of the shipyard in November 2018.
The Austal Auto Express 94 is an all-new aluminium catamaran design, with capacity for 926 passengers and 250 cars, travelling at speeds up to 37.5 knots. The ship will feature an advanced motion control system, to deliver a more comfortable and stable ride for passengers and crew, the builder said.
The launch, which took place over five days, comprised the rolling out of the vessel on a self-propelled modular transporter (SPMT) from Austal Vietnam's Vũng Tàu shipyard onto a barge, which was then towed up the Saigon River to Ho Chi Minh City, where the vessel was lowered into the water via floating dock. The vessel was then towed back to Vũng Tàu, where the vessel will be kept alongside for final internal fit out under scheduled delivery to NIDCo, in the second half of 2020.
Austal Vietnam has already commenced construction on the shipyard's next project, a new 41-meter high-speed catamaran ferry for SGTM of Mauritius, announced in January 2020.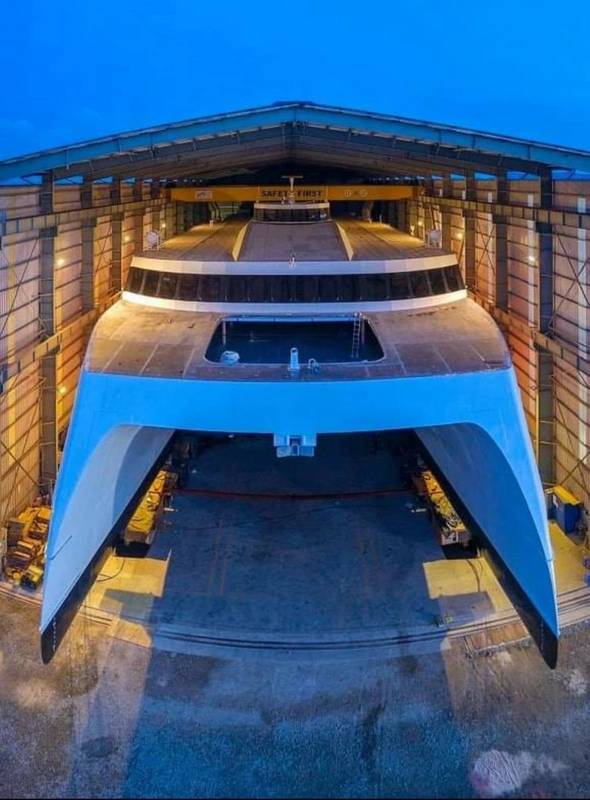 (Photo: Austal)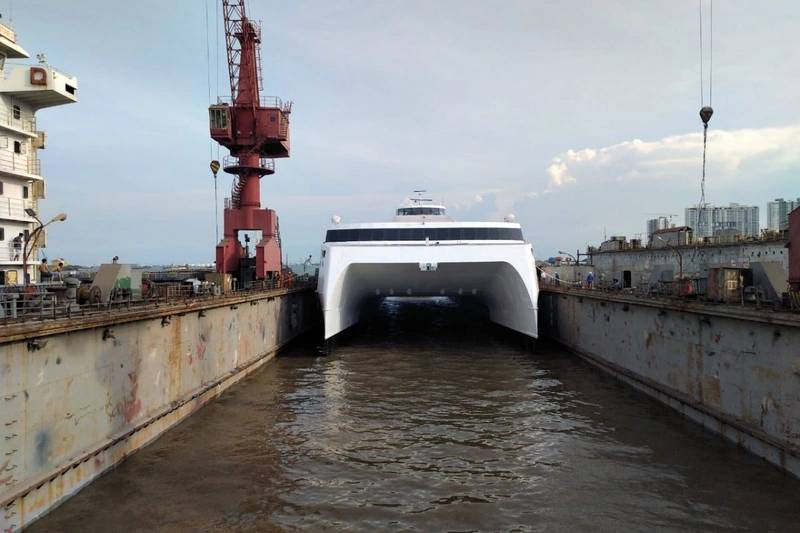 (Photo: Austal)